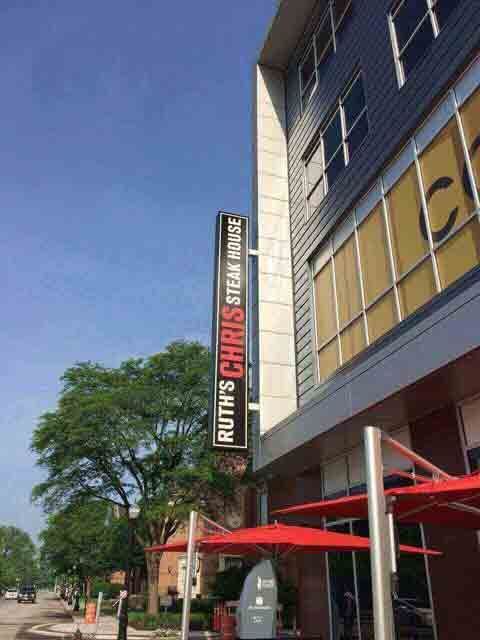 Blade Signs – Capturing the customer as they drive by
Blade signs are the perfect answer for you building when the building is up against the property line. Downtown buildings, high-rises, and strip malls all have customers that will walk parallel to your storefront and those patrons will not have the luxury of reading your wall sign. The viewing angles will be too great, creating missed opportunities for your business.
The reading distance must be taken into account when designing your blade sign. Did you know that the 4" letter can be read from 150' away, but for maximum impact on a sign, it is only 40'? forty feet is not a long distance when you are driving and have other things on your mind besides reading every sign. Once the letter height is determined, we will review your logo and make sure your colors, font and feel are expressed in the design of the sign. These are just some of the steps in making a great blade sign.
Integrated Signs has been designing, manufacturing and installing blade signs for over 35 years. ISA will make sure your sign is read quickly so your customers can find you with ease. Being a sign company for this long has given us the gift of experience and we want you to benefit from our knowledge.
Please contact us for a no hassle quote on your next project so we can affect your bottom line and make your company a success.