Digital printing has expanded the sign industry to allow the average owner to have the same amazing sign for a fraction of the old cost. Multiple colors and layers of a logo are now easily produced. Integrated Signs also has the ability to print illuminated graphics for the logos that you want to be seen at night.
Digital Printing Company
The digital print side of this industry is very extensive. There are many different inks and ways to print, which is why you need to choose a company you can trust. Please talk to a consultant at Integrated Signs to find out which process is best for your signage needs.
Read on to learn more about digital printing, how it can benefit your business and why Integrated Signs is the best choice for your digital sign printing needs.
What Is Digital Printing?
Digital printing allows you to communicate your brand to your store visitors in a simplified fashion. There are a variety of ways you can incorporate digital printing into your branding, including full wall signs, illuminated banners and more.

We offer a wide spectrum of digital printing services and use only the best in machinery and technology. This means your digital prints will be high-quality and just as you imagined.
Digital printing allows you to choose from endless color palettes to bring your company's unique flair to any storefront. Also, since we print digitally, we'll have no problem incorporating your exact logo in any design for a personalized look.
Digital Printing Benefits
There are many benefits to choosing digital printing. Read on to learn about a few.
1. It's More Cost-Effective Than Other Kinds of Signage
If you're looking for one of the most cost-effective kinds of signage, digital printing is the perfect option. Since it doesn't require 3D renditions of a 2D design, and it's done digitally, the cost decreases drastically.
2. You Can Achieve a Realistic Look
If you're looking to print an exact image, large-format printing is for you. Digital printing allows you to make any room in your establishment look like a real-life scene since digital printing offers the ability to print photography.
3. You Can Achieve an Exact Look
Concerned that you won't be able to create the exact look that you're interested in? Digital printing could be a perfect option. Since digital printing allows you to print your exact logo, specific scene or even a collage of images, you'll never have to wonder if your signage will get lost in translation.
4. You Can Achieve an Artistic Look
If you're going for a more abstract look, digital printing is a great option for you. We can perform digital printing or vinyl banner printing for anything you can construct in Photoshop to bring your walls to life.
5. You Can Illuminate Digital Printing
When you work with Integrated Signs, we can work with you to make a sign that draws customers' attention. If you want a more catchy look, we can illuminate your digitally printed sign.
6. You'll Get Fast Turnaround Times
Digitally printed materials are relatively quick and easy to make. You'll receive your sign products quickly so you can start using them to draw attention to your business right away.

7. You'll Gain Economical, High-Resolution Printing:
Digital sign printing gives you beautiful, crisp images at a price that works for your budget. You can buy more signage for the same price or invest the money you save in other areas of your business.
8. You Can Request Custom Print Runs
There's no need to place bulk orders with minimum quantities with custom digital printing services. Choose how many items you need, and that's the exact number you'll receive.
9. You'll Have a Variety of Options
Whether you need black-and-white printing or vibrantly colored photorealism, digital printing has you covered. You can also choose glossy finishes that help your business stand out.
10. You'll Be Assured of High Quality
The quality of digital printing can rival the quality of traditional press printing. You get the same beautiful work at an economical price. Many digital printing materials have long lifespans and can help your product withstand years of use. Include laminate on top of the design to extend that longevity even further.
Digital Printing Applications
Wondering how your business can use digital printing? The options are endless!

Not only is digital sign printing great for full-wall designs, but you can also use digital printing for:
Outdoor signage
Posters
Vehicle wraps and vehicle graphics
Vinyl banners
Wall graphics
and more!
Types of Large-Format Printing Available
Use large-format printing to bring an image to life with a variety of attractive, eye-catching products, including:
Wall signs
Banners
Decals
Flags
Stickers
Window graphics
You can choose black-and-white or full-color prints and add special coatings or lamination for protection. You can also print on various materials, including canvas, vinyl, mesh or UV-resistant stock.
Trade shows are an area where you can often use large-format digital printing services to an excellent advantage. You need eye-catching visuals at a crowded, bustling trade show to help your company stand out among the sea of booths and products. Use large-format printing to create attention-grabbing banners or posters to draw visitors into your booth. Whether you use graphics or photographs on your printed products, the high resolution, vibrant colors and glossy finishes of large-format printing create visual appeal that's hard to ignore.
Corporate branding is another ideal use of large-format printing. Create a banner with your business's logo to help your brand stand out or opt for more unusual projects. You can add branded vehicle wraps to your company's vans or create a printed mural or wall sign for your lobby to make a positive first impression on your customers.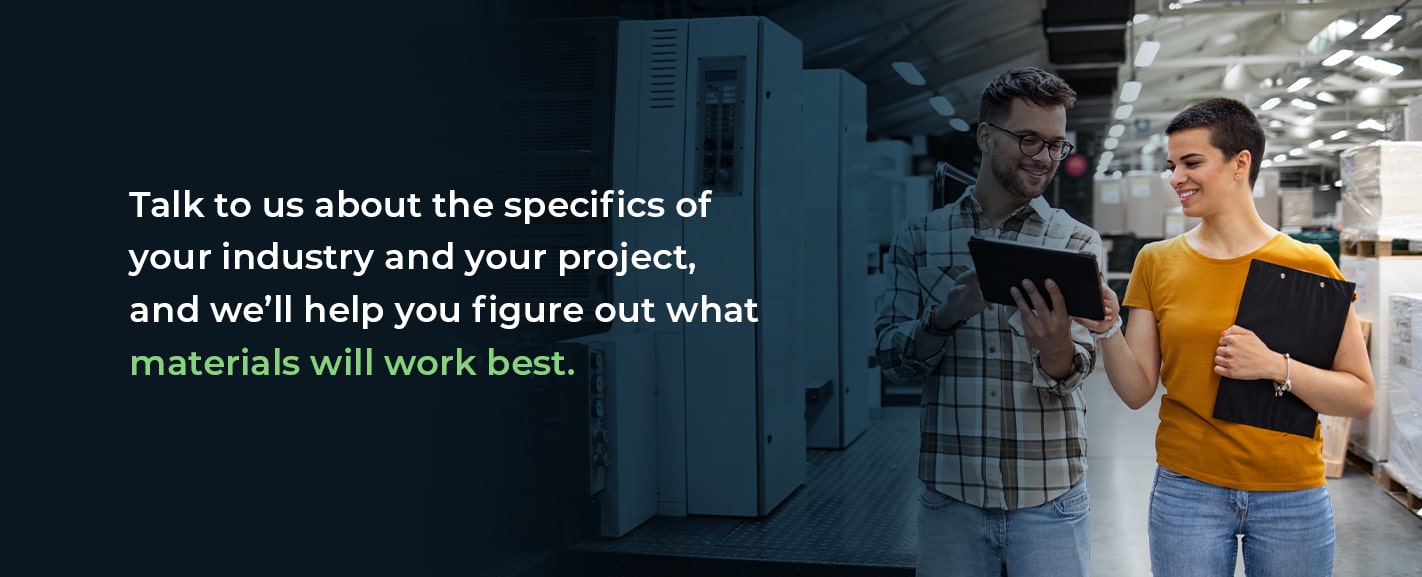 Integrated Signs' Printing Solutions
When you work with Integrated Signs, you'll be able to choose from various materials and finishes to get the printed products that are right for your company's needs.
Whether you need photorealistic indoor wall signs, outdoor vinyl banners or wraps with laminate to protect against the elements, we can help your company make a dazzling first impression. Talk to us about the specifics of your industry and your project, and we'll help you figure out what materials will work best.
Areas We Serve
You can find Integrated Signs about 25 minutes northeast of San Diego in El Cajon, California. If you're looking for large- or wide-format printing services in San Diego, we can be your one-stop source.
We also pride ourselves on serving clients from all across the country. We can work with you to get you the large-format printing you need, no matter where you are.
Why Choose Integrated Signs for Your Digital Printing?
Everyone wants to stand out and Integrated Signs helps your company do just that. As your source for large-format printing services in San Diego, we listen to you, put thought into your logos and images, print your digital products quickly and ensure lasting quality. We were founded on 20 August 1982 in San Diego County, and therefore have decades of experience across many different industries.
As a full-service signage company, we know how to create signs that speak for themselves. Not only do we offer free quotes, but we offer free sketches as well to help you decide if we're the right match for your needs.
We use only the best machinery and equipment to construct and print your large-format printing project so you'll always be impressed with the quality. If you have any questions or are interested in a free quote from Integrated Signs, please feel free to give us a call or contact us using the form below.