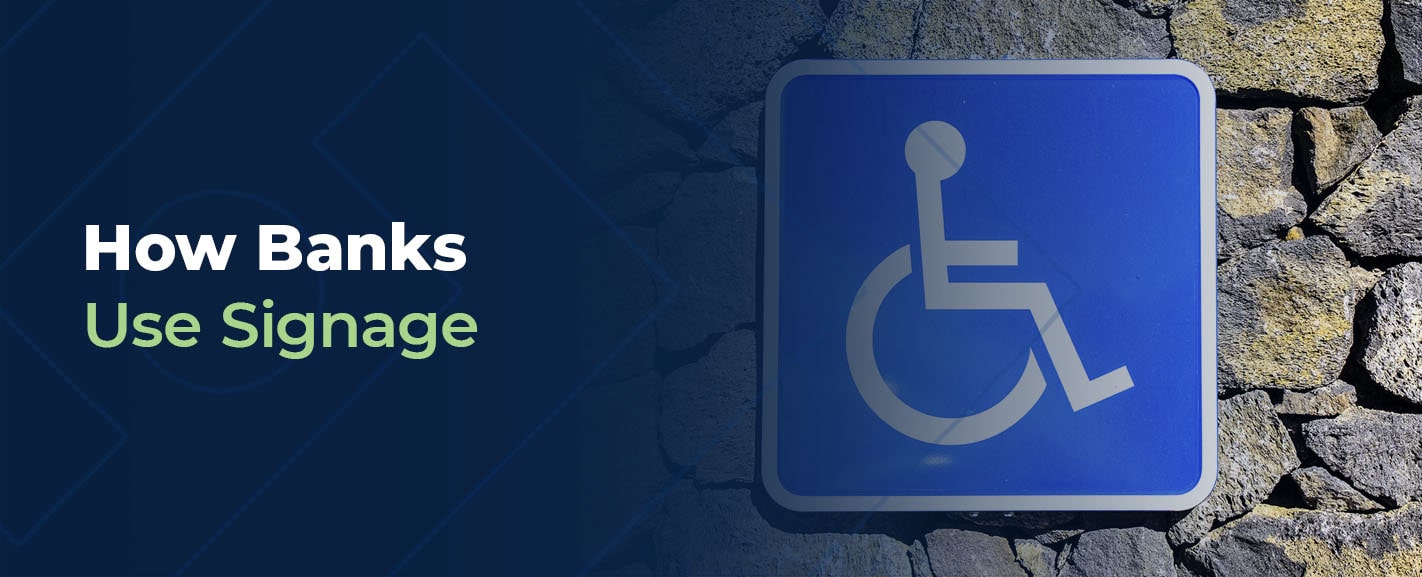 How Banks Use Signage
Have you ever walked aimlessly down a street struggling to find a certain store or restaurant? The correct signage can ensure your banking customers never have to guess where they're going. Signage for banks can also boost brand recognition and promote new offerings. Ultimately, investing in signs can positively impact your financial institution.
Learn more about how banks use signage and which signs are best for banks.
In This Article:
1. Catching Attention
Many banks use their signs to ensure passersby can find them. If you're walking through a shopping center looking for a bank, you should be able to spot it quickly. The same idea goes for people driving to your bank — a sign with face lit channel letters will grab their attention immediately so they know where to pull off. Comparatively, a bank with a simpler, smaller sign won't command the same attention, potentially losing customers as a result.
No matter your bank's size or popularity, you can increase customer conversion by using eye-catching signs to invite people to stop by.
2. Building Trust
The proper signage can show that your bank has integrity. When people are out running errands, they won't often walk into a store that doesn't have any signs — or one that has a vague, hard-to-read or worn-out sign. That's especially true for a bank. Because you're a financial institution, you want to project an image of trustworthiness and let customers know you're a reputable business. Using clear, direct signage will let people know you're a legitimate organization.
Well-made, brightly lit signs can help you show your community that you're a professional institution they can trust. When you build and maintain a positive reputation in your community, you'll see your bank attract and retain customers over time.
3. Creating Branding
Whether you're a local credit union or a part of a national bank chain, you want to ensure patrons know your business and recognize all your branches. With the correct signage, you can create a brand image that customers learn to recognize and trust. For many consumers, authenticity is vital when choosing what brands to support. By displaying signage with distinct logos, colors and words, you can build upon your bank's current branding.
Consider how quickly you can recognize the world's biggest companies through their branding. When you install signs with your bank's unique branding, you can achieve a similar effect. When people look for your bank, whether they're current customers or not, they'll quickly recognize it simply based on your signs.
4. Giving Directions
Does your bank have a hidden parking lot or outdoor ATMs? Using wayfinding signage can point your customers in the right direction when they visit your establishment. If your bank is tucked behind another building or it's not obvious how to get to your drive-thru lanes, you can place signage around your property letting patrons know where to go. Additionally, a directory inside a large bank can help guests find the counter or office they need to visit.
When people are confused about finding or navigating your bank, they may leave to visit a different bank or complain to your customer service department. In some cases, you may receive an influx of bad online reviews from frustrated customers. Displaying directional signs makes the customer experience better, increasing customer satisfaction as a result.
5. Promoting New Services
Another way to use signs is for promotions. If your bank just started a new college account service, you can advertise that with signage inside your bank. A sign can also display new interest rates for loans and credit cards. Place promotional signage near the front door so customers can learn about the new services immediately upon entering and in your windows so passersby can see them. Putting them on the walls can also help spark interest.
No matter how you place them, promotional signs can help you advertise new services to customers who may not have heard of them.
Types of Signage and When to Use Them
What kinds of signs should you use in your bank? Here are a few different signs from Integrated Signs you can use to attract patrons, improve the customer experience and advertise new services:
Overall, banks can implement one or several types of signage into their layouts, whichever works best for their goals.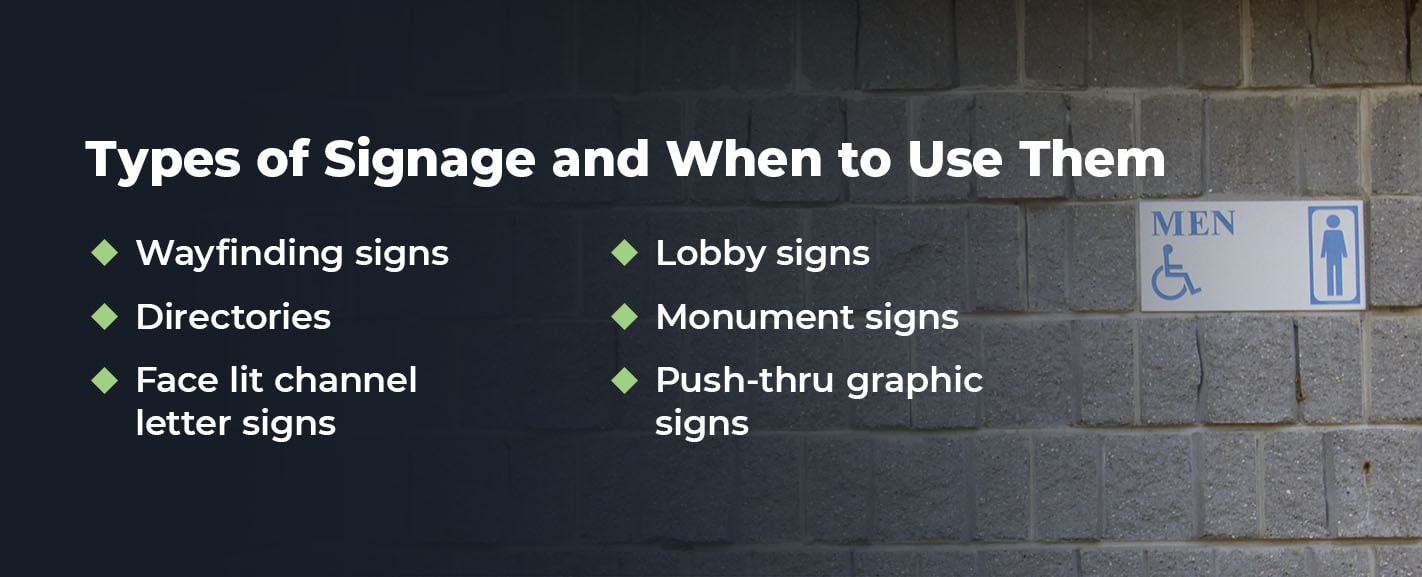 Integrated Signs Is Here for Your Bank Signage Needs
Are you ready to enjoy all of the benefits signage can bring to your bank? Trust Integrated Signs to deliver the signs you need to make the most significant impact. From the beginning, we've strived to help banks meet their customers' expectations with beautiful, durable and eye-catching signage. Let us work with you to create a streamlined, accessible banking experience.
Learn more about our banking signage options today!