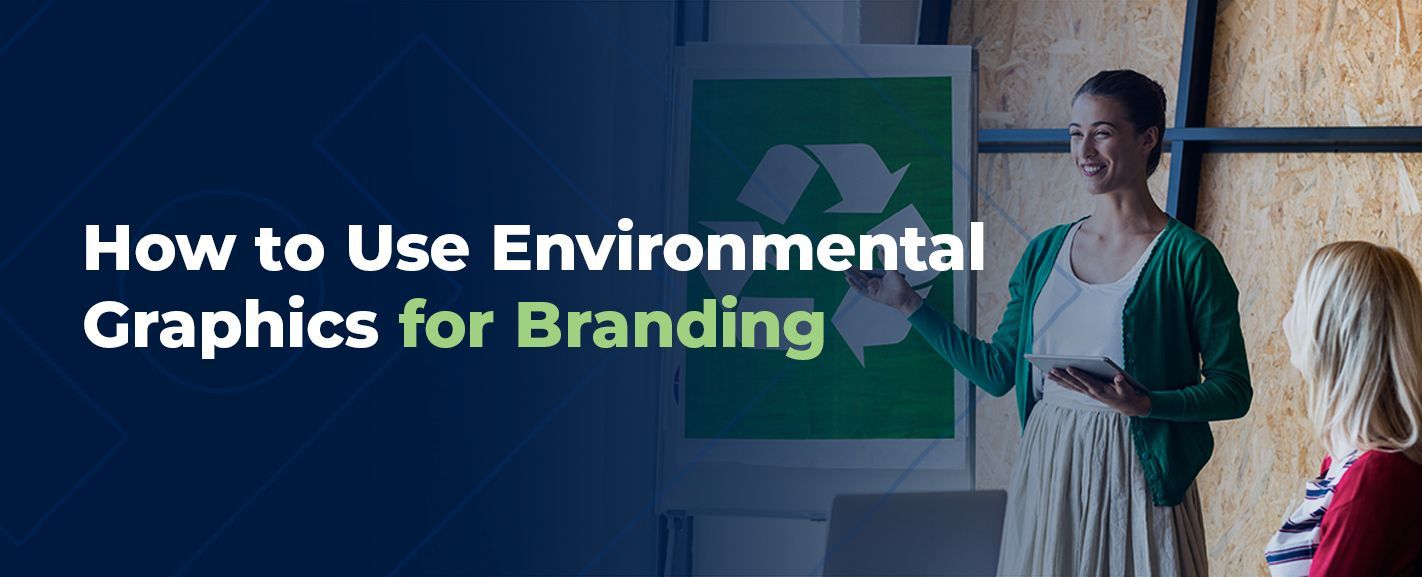 How to Use Environmental Graphics for Branding
Environmental graphic design is storytelling. It combines shapes, colors, lights and other visual cues to create an experience. Using environmental graphics, you can elicit the right emotions and impressions for your brand. Learn how to use environmental graphics to make your location a world of its own. In a large city, whether New York or San Diego, space is a competitive resource. You have to justify your occupation of every square foot — make it count by using environmental graphic design.
Table of Contents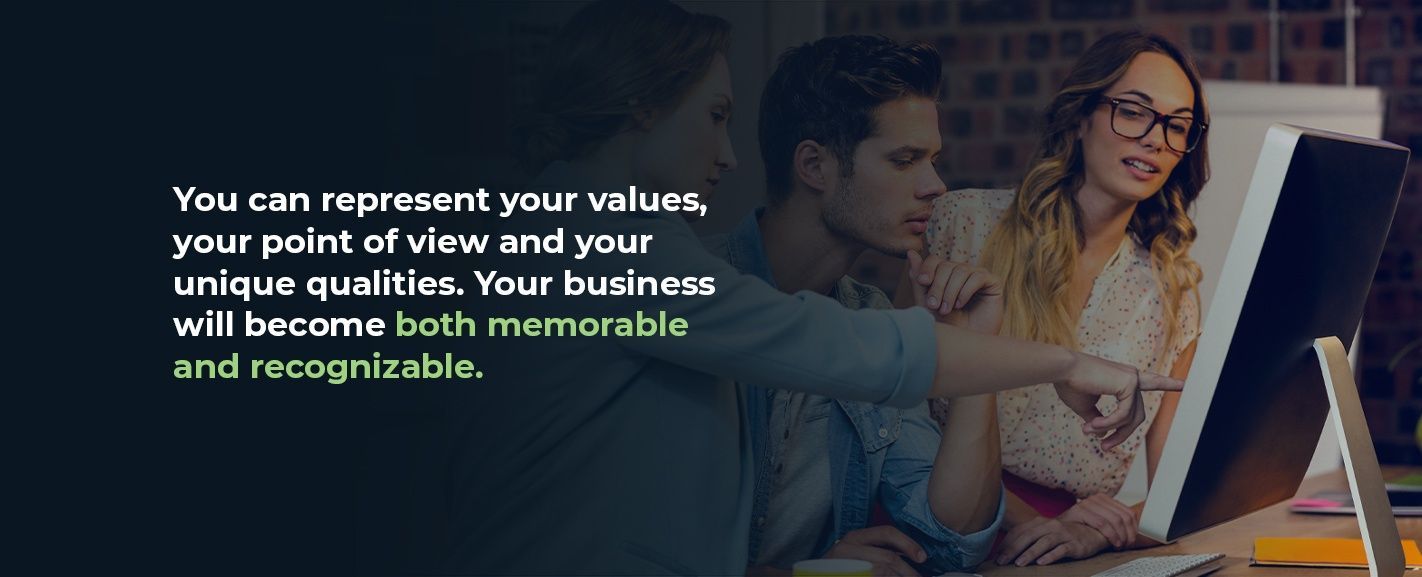 Why Use Environmental Graphics in Your Space?
With environmental graphic design, sometimes called experiential graphic design, your brand becomes a three-dimensional, tangible experience. You can represent your values, your point of view and your unique qualities. Your business will become both memorable and recognizable.
To exemplify this practice's success, think of Hershey Park. When you walk through the park entrance, you can sense the brand's values and goals — fun, creativity, family-friendliness. The Hershey Company achieves this with every design element. Everything you can see is bright, colorful and whimsical. Park designers even use life-sized sculptures of Hershey candy characters to demonstrate the height measurements that determine which roller coasters a kid can safely ride. The overall impact is significant — children and adults alike feel they've entered an alternate world, full of adventure and joy. Combining elements of color, typography and architecture, Hershey created a memorable experience for the user.
Correctly using environmental design allows you to set yourself apart from your competitors. It lends itself to an interactive, stimulating experience. People understand and remember narrative elements. If you want to make an impression, tell a story.
How to Use Environmental Graphics for Branding
Every design choice you make should help tell your story. You can use environmental graphics to solidify your identity and make your experience memorable. Here are some of the ways you can incorporate your brand into environmental graphic elements.
Establish Type
Consider the feelings you want to associate with your brand. Are you futuristic? Down-to-earth? Family-oriented? Cool and funky? Consider the story you have to tell. Have you been around for many years, with a proud history? Or, are you fresh and new, exciting and different? Decide what emotions and ideas you want to convey. Think of your mission statement, goals and values. You can use environmental graphics to represent your brand's defining qualities.
Branding using environmental graphics can achieve many different results. Consider a Cracker Barrel restaurant. The environment creates an impression of being old-fashioned, homey and nostalgic. Every design element helps a guest tune into those feelings, from the wooden rocking chairs to the handwritten chalkboard signs.
Wayfinding
When you visit a new building, amusement park, mall, hospital or museum, think about all the directional signage you rely on. Wayfinding elements are vital because they help guests navigate your space. They include directional arrows, floor-level indicators, maps and directories. Though they're practical, they can help build your brand's story. Choose colors, fonts, symbols and three-dimensional elements that represent your identity.
Exhibition
Exhibition design conveys information for educational, memorial or honorary purposes. You'll find examples of this practice in museums, libraries, college campuses, parks, retail stores and corporate meeting spaces. It can be a powerful way to convey ideas. Imagine reading about Abraham Lincoln in a textbook. Now, envision yourself walking through a three-dimensional artistic display detailing milestones in his life. Which experience would be more compelling?
In a corporate setting, an exhibition might be a walkable timeline of the company's history. It could be a larger-than-life representation of a significant figure, such as a founder. Graphics like these help tell the brand's story engagingly and memorably, humanizing the corporate identity. You can create a captivating exhibition design using artistic digital printing.
Placemaking
Placemaking establishes the sense of "you are here." It differentiates a space and communicates its purpose. For instance, sports stadiums for various teams look different — they combine elements of team colors, mascot symbols and celebratory pennants to create a shared identity. Visitors know which team is at home in the stadium, which creates a powerful feeling of turf and territory. Think about the sense of place you want to cultivate for your brand.
Public Installations
As the name suggests, public installations invite a broad audience to observe or interact. They can be enormous, unique and unforgettable. In most cases, they symbolize something specific. They also compel viewers to stop and think. Public installations can promote cultural change or advertise ideas. A famous example includes this giant rubber duck, which has bobbled in harbors worldwide. Though it may seem unnecessary, it's an eye-catcher, helping promote tourism in its residing city.
Another example is the Fallen Star piece at the University of California, San Diego. A house teetering off the seventh floor of a campus building, this installation calls into question the meaning of home. Not all public projects need be such engineering feats, but something as unusual as this is bound to grab attention.
Think About How to Integrate Your Brand
Signage and architecture elements achieve more when they're unique, not cookie-cutter. You should aim to call to mind your brand's differentiating factors. Incorporate colors, shapes, fonts and textures that symbolize your brand identity. Ensure your environmental design logically coincides with your business. If you sell handmade jewelry, for example, use calligraphy fonts and gentle colors. If you sell the latest technology gadgets, use streamlined sans-serif fonts and striking colors.
Establish Possible Locations
Think about where environmental graphics might fit in your space. It may not be as evident as you'd think. Yes, you should use environmental graphics for your drive-by and external signage, but you can further integrate them. For instance, you can extend your brand representation into the smallest details, such as your required code signage. Why not customize your floor level indicators or bathroom gender signs? For instance, a zoo's parking garage might use different animals to represent levels — level one is "gorilla level," level two is "tortoise level," and so on. People notice details. A personal touch like this can help create a memorable experience.
Consult With Experts
To create compelling environmental graphics, you need a trained eye. Building a narrative-driven, interactive and unforgettable experience is no simple feat. You might want to browse the past-product gallery of a professional sign creator for inspiration. Discuss your brand identity and goals with experts to help you get started.
Contact Integrated Sign Associates for Environmental Graphics Branding
If you're ready to elevate your brand experience, consider incorporating environmental graphics. To get started, connect with the sign experts at Integrated Sign Associates. We'll help you identify how you can use environmental graphics to tell your story and promote your values. Fill out a contact form or give us a call at 619-597-2085 today.